We imagine a robotic EV charging ecosystem, accessible to everyone
ROCIN-ECO – Robot Charging Infrastructure Ecosystem
The goal of the funded project ROCIN-ECO is the development and demonstration of an interoperable, standardized, automated charging solution by means of a robot.
Since the automated charging solution must be fully interoperable with both the charging infrastructure and e-vehicles, success can only be achieved with a coherent, integrated approach that involves standardization activities throughout the whole project.
Our realization will be the only vendor-independent solution with a strong focus on non-discrimination and standardization. The practice-oriented approach by considering public use cases as well as a safe soft-robot technology and high charging performance confirm the difference of ROCIN-ECO from other projects.
Respecting multiple aspects for automated charging we claim to find the optimal technology for enabling carefree emobility across Europe.
Project Vision
The basis for future innovations in the field of
autonomous, fully automated, high-tech, efficient, user-friendly
electromobility in Germany.
Cross-actor standardization research
Definition of interfaces and technology standards
Charging cable is automatically connected and released after charging is completed
Human factors are minimized, thus reduced charging times by 15% can be achieved.
Safe soft-robotic technology
Accessible charging
Facts & Figures
---
Consortium
IONITY GmbH, AUDI AG, TÜV SÜD
Affiliated
Porsche AG, BMW AG, Ford, Marquardt, AVL GmbH,
Huber+Suhner AG, ROCSYS
Timeline
10/2021 – 03/2024
Funding Program
BMDV, PTJ, NOW
Our Background
IONITY is a joint venture of the car manufacturers BMW Group, Ford Motor Company, Hyundai Motor Group, Mercedes Benz AG and Volkswagen Group with Audi and Porsche, along with BlackRock's Global Renewable Power platform as financial investor.
Our head office is in Munich, with additional offices in Dortmund and outside Norway's capital Oslo.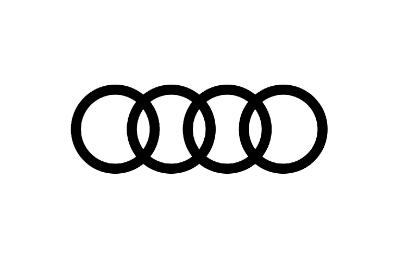 The Audi Group is one of the most successful manufacturers of automobiles and motorcycles in the premium and luxury segments. The brands Audi, Ducati, Lamborghini and Bentley produce at 21 locations in 13 countries. Audi and its partners are present in more than 100 markets worldwide.
More than 89.000 people all over the world work for the Audi group, around 58.000 of them in Germany. With its attractive brands, new models, innovative mobility offerings and groundbreaking services, the group is systematically pursuing its path toward becoming a provider of sustainable, individual, premium mobility.
Electrified Audi models combine sportive driving with the suitability for daily use. The Audi e-tron - the first electric vehicle of Audi - drives from the assembly line in Brussels since 2018, followed by the Audi e-tron Sportback in 2019. In April 2021 the Audi Q4 e-tron and Q4 Sportback e-tron were presented to the public, which offers an attractive entrance to the e-mobility as first electric type in the compact segment of Audi.
Founded in 1866 as a steam boiler inspection association, the TÜV SÜD Group has evolved into a global enterprise. More than 25,000 employees work at over 1.000 locations in about 50 countries to continually improve technology, systems and expertise. They contribute significantly to making technical innovations such as Industry 4.0, autonomous driving and renewable energy safe and reliable.
Dr. Ing. h.c. F. Porsche AG, with headquarters in Stuttgart-Zuffenhausen, is one of the most profitable car makers in the world. In 2021, Porsche delivered more than 301,915 vehicles of the 911, 718 Boxster, 718 Cayman, Cayenne, Macan, Panamera and Taycan models to customers worldwide. Porsche operates plants in Stuttgart and Leipzig as well as a development centre in Weissach. The sports car manufacturer employs 36,000 people. Porsche is committed to innovation, many of the technologies have their origins in motorsport. Porsche is aware of every aspect of its corporate responsibility: economic, environmental and social. By 2030, the company wants to be CO2-neutral on the balance sheet across the entire value chain and the life cycle of the newly sold vehicles.
With its four brands BMW, MINI, Rolls-Royce and BMW Motorrad, the BMW Group is the world's leading premium manufacturer of automobiles and motorcycles and also provides premium financial and mobility services. The BMW Group production network comprises 30 production and assembly facilities in 14 countries; the company has a global sales network in more than 140 countries.
The success of the BMW Group has always been based on long-term thinking and responsible action. The company has therefore established ecological and social sustainability throughout the value chain, comprehensive product responsibility and a clear commitment to conserving resources as an integral part of its strategy.
Marquardt, a family-run company founded in 1925 and based in Rietheim-Weilheim, Germany, is one of the world's leading mechatronic systems suppliers. The products are used by many well-known customers in the automotive, household appliances, industrial applications and power tools industries spanning a wide portfolio of switches, sensors, entry and access systems, HMI solutions, battery management and fuel cell technologies as well as innovative charging systems for next generation robotic charging. The Marquardt Group employs approximately 10,200 people worldwide at 21 locations in four continents. The company generated 1.3 billion euros sales revenue in the fiscal year 2021.
HUBER+SUHNER utilises its expertise in electrical and optical connectivity in developing advanced and differentiated solutions for demanding applications in a variety of industrial markets. Customers benefit from a wide range that encompasses components such as cables, connectors, cable assemblies, antennas, lightning protection and resistive components – all of which can be customised to meet specific requirements. This comprehensive portfolio features products specifically designed to withstand the extreme environments of space and offshore applications, ensure data integrity and connectivity to safeguard protective forces, guarantee accuracy and repeatability for test and measurement systems, maintain safe-handling in high power electric car charging, provide lifetime data transfer and control for wind energy and industrial automation, and deliver the precision and flexibility necessary for medical applications in improving lives.
Rocsys, the world's first company offering autonomous charging solutions, is a fast-growing and innovative company with one mission: Powering clean transportation by making charging autonomous.
We introduce autonomous charging to Electric Vehicles (EVs). By combining robotics, computer vision, and data-driven services, Rocsys ensures that EV charging is reliable, seamless, and cost-effective. Rocsys is an international venture-funded company based in the Netherlands and the United States.